COMPLIMENTARY REGISTRATION
Limited Seats. Register Now:
18th September 2021
10:30 AM - 8:00 PM
Attend the Conference

Interact with the Speakers at the Conference or Speakers/VIP Lounge

Visit the Exhibition Area & Interact with the Exhibitors

Visit the Lounge Area for Networking

Attend the Tech India Transformation Awards
Driven by over 500 million Internet users, India has set the stage to become a trillion-dollar digital economy by 2025. A recognized technology powerhouse, the country boasts of a thriving e-payment ecosystem and the world's largest digital identity program Aadhaar.
According to a McKinsey report, the Indian IT industry is expected to touch the $300-$350 billion revenue mark over the next five years, growing 10% a year. This growth will come primarily on the back of digital services, which currently account for 30% of the industry revenue.
As the COVID-19 pandemic wreaks havoc on the economy, the tech-driven ecosystem has taken centre stage not just in business continuity but also in leading the recovery from the COVID pandemic. Tech is now accelerating fundamental shifts in business parameters and business models globally. Banking and payments are among the core areas that have witnessed a surge in digital adoption along with healthcare, retail, education, and agriculture among others.
While the 'digital' approach has been the talk of the town for quite some time, the pandemic has drastically augmented the pace of the adoption of digital technologies.
The post-COVID world is going to witness an exponential rise in disruptive business models, emergence of new delivery mechanisms, and the increasing influence of the remote workforce on the industry – all of which will serve to encourage all business enterprises to reimagine and reinvent future trajectories of growth.
The Tech India Transformation Convention 2021 seeks to bring together all the stakeholders across the industry on one platform to deliberate on the industry's trends, areas of growth and innovation, disruptive business models, and a future course of action to better navigate and adapt to the next normal.
Connecting India to Bharat, Through AI - Leveraging AI to Create a 5 Trillion Economy
Jagdish Mitra, Chief Strategy Officer & Head of Growth, Tech Mahindra
Silver lining for tech industry in India in the New Normal

Tech – the backbone of business in the post COVID-19 period
Digital is the way forward in a post-Covid world
Building robust platforms to fuel digitization
Identifying newer avenues of growth with phygital approach
Bridging the divide between India's formal and informal economies
SESSION LEAD: Raman Kalra, Business Strategist & Digital Evangelist, Board & CxO Advisor
SPEAKERS
Amit Malik, MD, Global Service Provider Segment, Cisco Asia Pacific, Japan & Greater China
Saurabh Saha, Head Product Management, NASSCOM FutureSkills
Rohit Paranjpe, Co-founder & CEO, SugarBox Networks
Jitendra Joshi, CEO, Ambab Infotech Pvt. Ltd.
Rohit Dhar, President – Products & Technology, upGrad
Reuben Pandian, Global Chief Product Officer, Rezolve Limited
AI, IoT, Machine Learning - Powering the Digital Future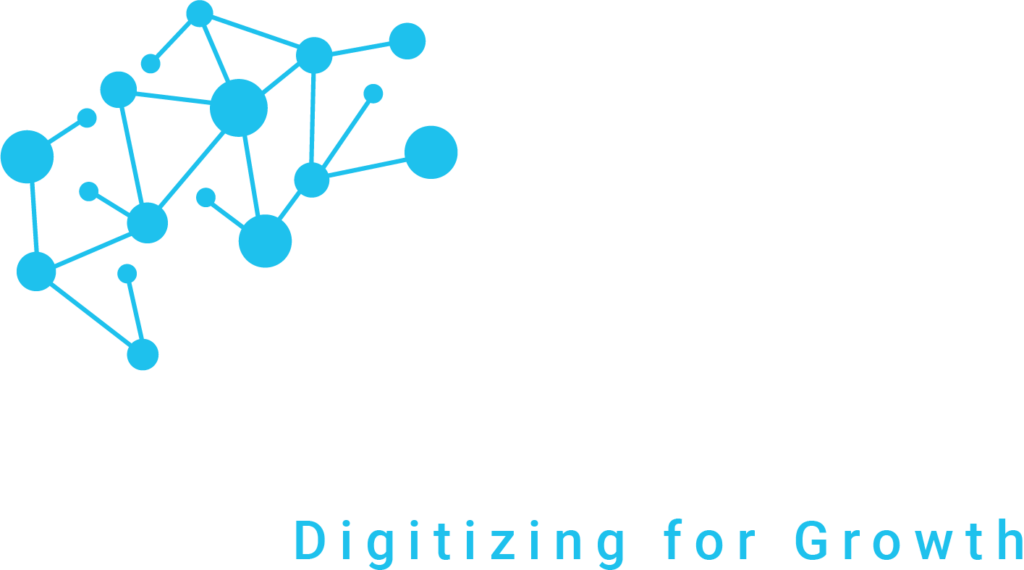 Driving innovations towards a new normal in the post COVID world
Decoding the altered customer preferences and the way they 'now' engage
Adding human touch in digital communication with augmented customer service
Everything into the Cloud
SESSION LEAD: Rohit Purohit, CEO, ViitorCloud Technologies Pvt. Ltd.
SPEAKERS
Dr. Puneet Agarwal, Chief Technology Officer, Zensar Technologies Ltd.
Ankush Sabharwal, Founder & CEO, CoRover.Ai
Pratyush Kukreja, VP & GM (India & Africa), Haptik.AI
Sachin Punyani, Business Development Lead (AI/ML, Analytics, IoT), Amazon Internet Services
Srini Sandaka, CTO, MOURI Tech
Rahul Prasad, Co-Founder, CTO, Bobble AI Technologies
Ajay Agrawal, Senior Vice President & Head of CoE – AI/Analytics, Happiest Minds
Drones, Robotics - An Emerging Solution in the New Normal
Steady march towards a more digitized & data-driven world
Changing the face of human-machine interaction in the post-COVID world
Ensuring e-Vigilance for a COVID appropriate behaviour
The next normal for conventional sectors
SESSION LEAD: Nikhil Malhotra, Chief Innovation Officer, Tech Mahindra
SPEAKERS
Ankit Mehta, Co-founder & CEO, ideaForge
Kanav Kumar, Business Head & Director, Better Drones
Smit Shah, Director, Drone Federation of India (DFI)
Payal Rajpal, Founder, Robotex India
Transforming Health Care with a Jab of Technology
Redefining healthcare with telemedicine
The doctor-patient relation goes virtual
Enabling collaboration amongst the health & wellness fraternity
Going beyond boundaries to ensure holistic wellness for all
AI powered diagnosis and assistive tech
SESSION LEAD: Rahul Narvekar, Founder CEO, The India Network, Startup Studio & India Angel Fund
SPEAKERS
Dr. Geetha Manjunath, Founder & CEO, NIRAMAI Health Analytix
Deepak Tuli, Co-founder & COO, eka.care
Arjun Choudhary, Chief Business Officer, mfine
Saurabh Arora, Co-founder, Plum
Gautam Chopra, Co-Founder & CEO, BeatO
Luke Coutinho, Co-Founder, RESET
The Serious Business of Digital Gaming
Decoding the changing digital gaming landscape
Online gaming: mainstream entertainment option during pandemic
Development of cloud gaming & social gaming
Blockchain technologies paving the way for secured transactions
SESSION LEAD: Jay Sayta, Technology & Gaming Laywer
SPEAKERS
Nitin Goel, Country Manager – Indian Sub-Continent, Gameloft
Ashish Gupta, AVP, Lead Games Ecosystem, Jio Platforms Ltd.
P.R. Rajendran, Co-Founder and CEO, Next Wave Multimedia Pvt. Ltd.
Karan Baweja, Co-founder, Cosmos Video
Anurag Khurana, CEO & Co-Founder, Newgen Gaming
Pandemic Fuels Tech Inclusion in the Financial Sector
Digital Payments – A shot in the arm amidst the pandemic
Capturing the 'New' Demand: Preparing for business-models of the phygital future'
Strengthening the Foundations of the Digital Economy'
Creating an ecosystem for Fintech and Digital Banking
Foraying into the future with Digital-only banks
Are blockchain and cryptocurrency set to alter the future of the financial landscape in India?
SESSION LEAD: Yashoraj Tyagi, Chief Technology Officer, CASHe
SPEAKERS
Yashwant Lodha, Co-Founder, PayNearby
Nirav Choksi, Co-Founder & Chief Executive Officer, Credable
Meghna Suryakumar, Founder & CEO, Crediwatch
Vincent Lau, Managing Director of International Operations, Huobi Global
Irfan Mohammed, Chief Business Officer- Financial Services, CredAvenue Private Limited
Rajorshi Chanda, Director, Alvarez & Marsal India
How AR/VR technology is helping in addressing the challenges posed by the COVID Pandemic?
Pradeep Khanna, Executive Director Asia Pacific & CEO, VR AR Association (VRARA) & Global Mindset
Building the Digital Trust (Cyber Curve)
Cyber security – from 'good-to-have' to 'must-have'
Establishing Security Preparedness & securing newly remote environments in WFH
Leading towards a secure and connected future
Refreshing cybersecurity norms for secured transactions
SESSION LEAD: Pradeep Khanna, Executive Director Asia Pacific & CEO, VR AR Association (VRARA) & Global Mindset
SPEAKERS
Abhishek Mitra, Director & CEO, Indian Cyber Security Solutions
Trishneet Arora, Founder & CEO, TAC Security
Satyavathi Divadari, CTO, CyberRes Cloud
How ecommerce is leveraging deep tech to unlock seamless growth?
Prakash Kumar, Co-founder & CTO, KartmaX
Challenges to solve for while scaling your D2C business online
Leading marketplaces have set the standards in terms of post-order experience. How should D2C brands online match up to that tall benchmark?
The own website business has a huge opportunity in terms of Personalization and providing unique customer journeys. What are your views in terms of onsite engagement here?
Your views on the actual behaviour change of consumers in these times … is the pattern temporary due to lockdowns or is it here to stay?
Evolved models of online retail include Omni-channel and/or Hyperlocal. How are traditionally offline brands/businesses viewing this transition?
Can scale-up & profitability go hand-in-hand in today's eCommerce landscape?
SESSION LEAD: Navin Joshua, Founder/Director, GreenHonchos & KartmaX
SPEAKERS
Alisha Malik, VP – eCommerce & Marketing, Metro Brands
Anshu Grover Bhogra, VP – Planning & eCommerce, Forever New
Siddharth Dungarwal, Founder, Snitch (4M Clothing LLP)
Shobhit Gupta, Head – MPL Sports, Mobile Premier League
Tech India Transformation Awards 2021